Best Professional Makeup Services In Vijayawada
At Little Lotus, we take pride in the branded products and quality services we provide. We have experts with Ample Ammount of experience who are always on hand to offer our customers the most highly customized beauty treatments and Looks To Suit Every Style available. Little Lotus offers the highest quality in all the services at affordable prices and is happy to work with all budgets. Our specialist Makeup artist in vijayawada provide personalized makeovers and hair treatments and styling inspired by today's ever-evolving styles to satisfy every client. 
We're an expert team that cares for our clients like family and cater to all their beauty needs. we offer the same care, passion, and enthusiasm with each client that makes us unique and extra special in the field of beauty. Little Lotus come well-prepared and equipped for your every beauty need – including waxing, body spa services, haircutting, colour care and hair extensions beauty treatments. Our Party Makeup Artists in vijayawada create new looks that satisfy the women to match with Recent Trends.
We are a team of certified beauty professionals with an extensive experience known to have covered major concerts and events in town.
Little Lotus is one of the leading Women Beauty Parlours in Vijayawada established by Sivaparvathi in 2017. She is a professional HD Makeup and Bridal Makeup Artist and shows expertise in all of her work. To reach more customers we are extending our exclusive services in big cities like Vijayawada, Guntur, Bapatala, Tenali, Vizag, Ongole & Hyderabad. You can search for the best beauty parlour near me to find the one that is closest to your location. At Little Lotus Makeup Studio in Vijayawada we provide in house bridal makeup and hair services. Little Lotus
Bridal makeup services
and all beauty techniques are exceptional and incomparable.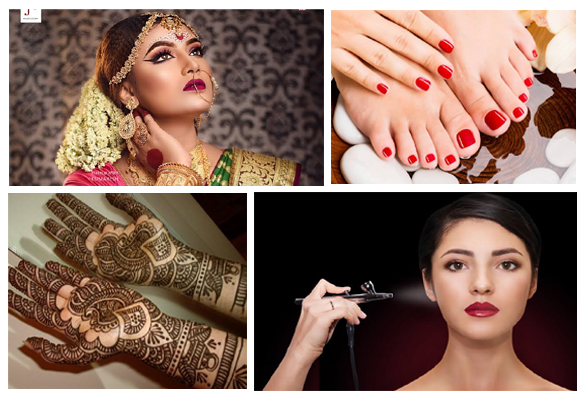 Dreaming of impressive and striking looks for your special event? Rope us in to do your makeup and hair on your D-Day. As the Best makeup artist in Vijayawada, we go beyond a way to give clients Ideal looks For Every Style. At Little Lotus, treatments and beauty practices are done under the supervision of experts who are trained and certified in beauty and hair care courses. Looking for the best professional makeup services in Vijayawada? Then little lotus is the most fitting option. Being the Best Beauty parlour in Vijayawada we offer many services including waxing, hair spa, body spa, body massages, bridal makeup hairstyle, hair cuts, hair shading, and high lightning, impermanent and long-lasting hair fixing and perming. Call in your wedding glam with Best Bridal Makeup Services in Vijayawada.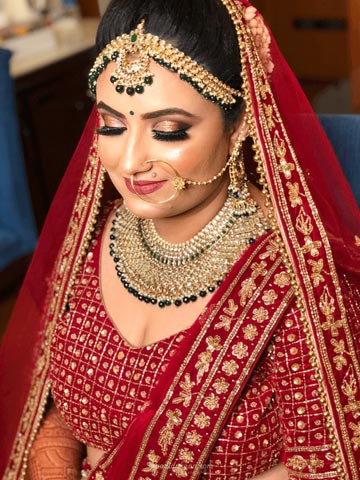 Our Mission
Little Lotus Best Beauty parlour in vijayawada is always striving to make a positive offering to all things beauty while creating an appealing environment where we can give the best care and services to people in the easy way possible. Our sense of accomplishment comes from the personal achievements that we aid to cultivate via fulfilling client expectations through our well-established mission.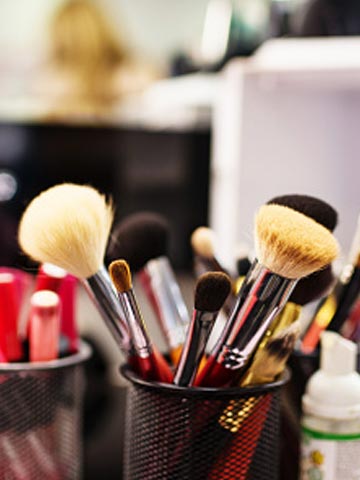 Our Vision
We deliver professional bridal makeup services at home and That enhance the beauty and comfort of the Bride's day with everlasting glory. Little Lotus skilled team finds greater joy in fulfiling clients expectations and bringing smiles to their faces on the special day of their life. Being the Best Wedding MakeUp Artist in vijayawada we believe our quality services and a unique approach stand out and rejuvenate from within.
Call For Bookings and Appointments